I can't believe how brilliant Perthshire Open Studios (http://www.perthshireopenstudios.com) was for me. There were 90 visitors to my studio over the week and lots of sales. Most of all, it was a fantastic chance to hear peoples' thoughts and how they reacted to my photographs and creative upcycling. While the boost to income and confidence was good, the feedback was priceless.
A photograph that I thought was brilliant (even though I say so myself!) went unsold and people made absolutely no comment about it. The photo that people exclaimed about was one I almost dropped from the exhibition because I thought it was a bit ordinary.
A couple of friends said that there were too many different types of things on show – some might have been better saved for markets, giving more room for the photos and the hand-made jewellery and felted pictures. I had put the pictures together in the hall and down the corridor – perhaps this was a mistake with only artificial light there.
The best advice I got before the week was to have greetings cards available and small things to sell. Not everyone can afford the price of a framed or mounted photograph. Of the five cards I had printed, the two sheep and the thistles sold well but not a single one of the more "arty" summer shot (lots of you will be receiving that one over the year – happy birthday!)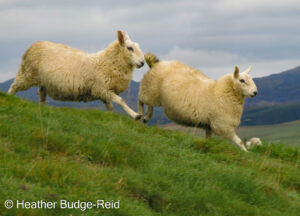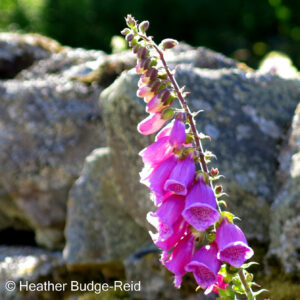 So Perthshire Open Studios was the only opportunity I have had to get much feedback and, as Rainbows and Brown String moves forward, I shall be eternally grateful for the chance that it has given me.